poster_for_sept_12_sept_19_final_no_border_rev2.pdf
Saturday, September 12, 2020, at 9:30 a.m.
"The Woman's Hour has Struck: Wisconsin's Role in the Women's Suffrage Movement"
Speaker:
Jenny Kalvaitis, formerly of the Wisconsin Historical Society
We will be able to take a march through suffrage history exploring the
stories of leaders, tactics, losses, and victories as women worked for the
right to vote. We will also see how Wisconsin fits within the larger story of
enfranchisement and analyze the conflict and complications that suffragists
faced as they sought the right to vote.
Saturday, September 19 at 9:30 a.m.  
"Exchanging the Baton of Political Leadership from Him to Her"  
Speaker:
Thelma A. Sias, Retired Executive
An inspiring message will be delivered from one of Milwaukee's most
powerful women who embraces leadership and commitment to serve her
community. Thelma will motivate us to get actively involved in making sure
everyone's right to vote is ensured, as well as actively encouraging all
people to make sure their voice is heard. Following her presentation, a
panel of local organization leaders from the League of Women Voters,
NAACP, and others will share their plans for voter education and ask for
your involvement in this work.  Register:
https:/ / attendee.gotowebinar.com/ register/ 8230339723301849104
Both Webinars are free and open to the public. Make reservations for one or both on
LWV-Beloit's Facebook Page
-- or by going to the event direct link above.
**These programs are possible thanks to generous grants from the Women's Fund,
Stateline Community Foundation, and the League of Women Voters. Organizations on
the local Centennial planning committee include - League of Women Voters:  LWV of
Beloit, LWV of Janesville, Beloit Historical Society, American Association of University
Women- Janesville Branch.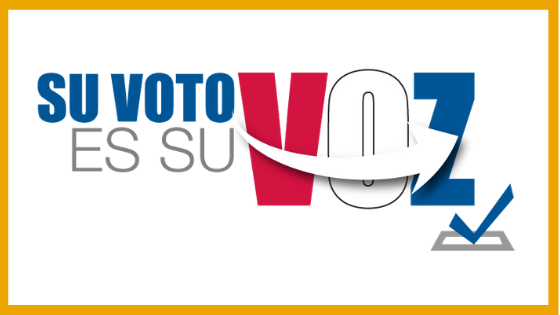 Hi Voter Services Teams,

 

I wanted to loop you all in and let you know that LWVWI and members of the Community Alliances Committee are working on a plan to promote the Spanish content on LWVWI's website. This will also be the place where we will encourage voters to go to to find candidate information in Spanish. 

 

We are currently in the process of getting candidate responses translated and will get them up on our website as soon as possible. We will also post them on VOTE411 as well, but the Spanish content on VOTE411 is not accessible at this time for Spanish speakers. That is why we're working to ensure that it is accessible on our site. We want to be sure people are able to find the content they're looking for.

 

 

If you have any questions, let me know.

 

Best,

 

Eileen Newcomer
(she, her, hers)
Voter Education Manager
League of Women Voters of Wisconsin